Delivery, ASAP (max 40 minutes)
Delivery & Pickup Menu
❤️​Popular Items
Impossible beef, fried green tomato, housemade pimento cheese sauce, purple cabbage and onion slaw, toasted brioche bun, side of fries
$16.00
16.00 USD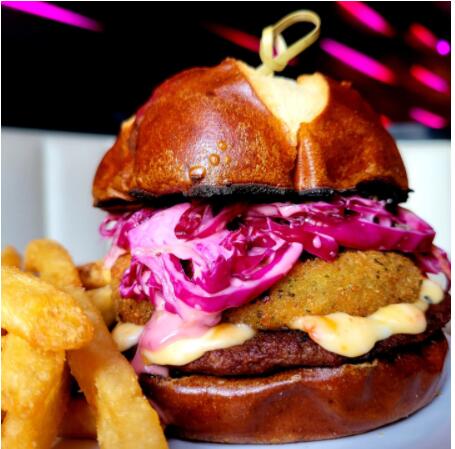 grilled meatballs, whipped ricotta, almond pesto, caramelized onions, toasted baguette
$16.00
16.00 USD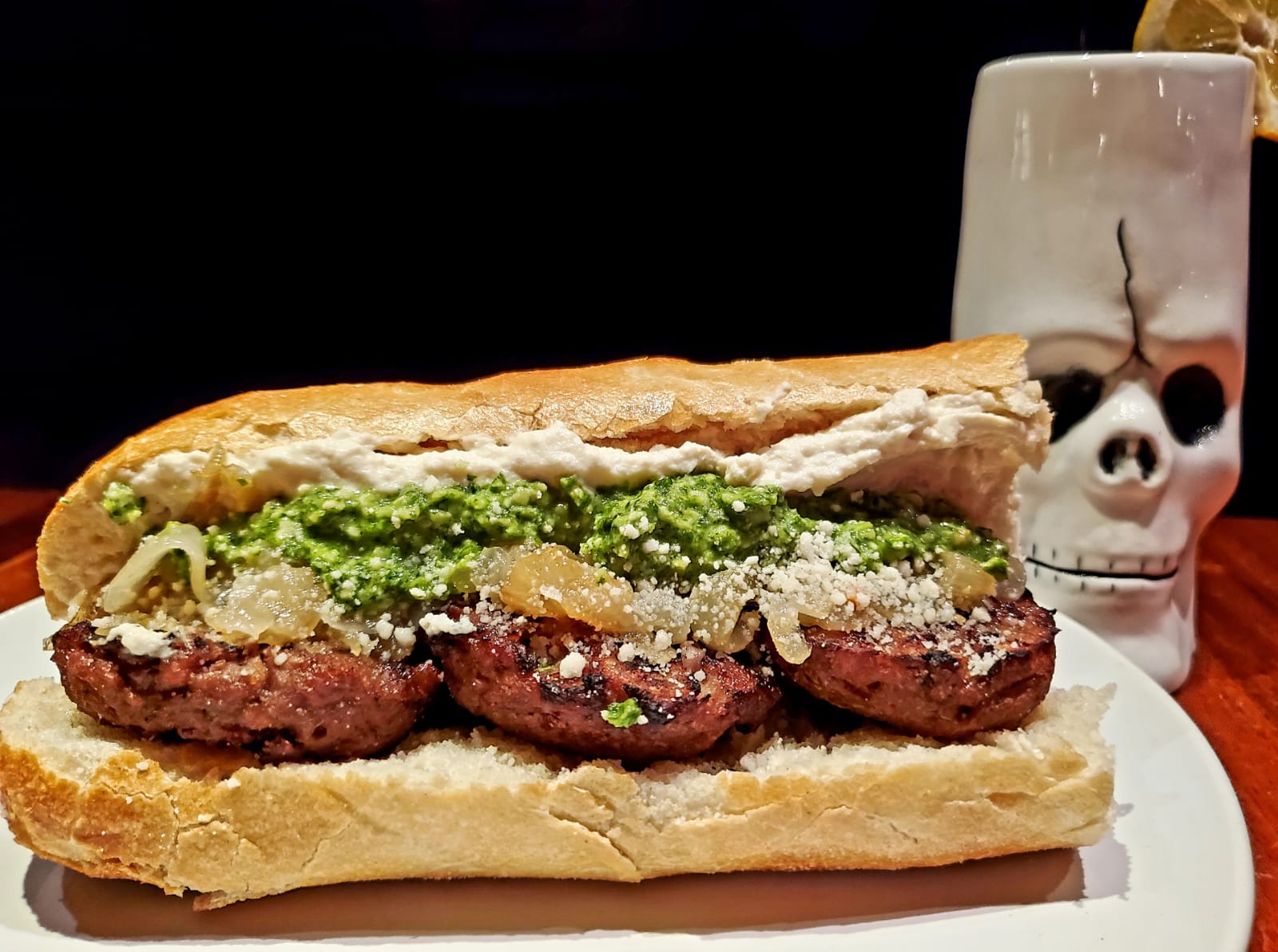 impossible beef, lettuce, tomato, sauteed onions, pickles, garlic mayo, housemade cheddar cheese sauce, baguette
$15.00
15.00 USD
2 fried chicken cutlets, crispy brussel sprouts tossed in General's Tso's sauce, toasted seasame seeds, garlic aioli on a french baguette
$15.00
15.00 USD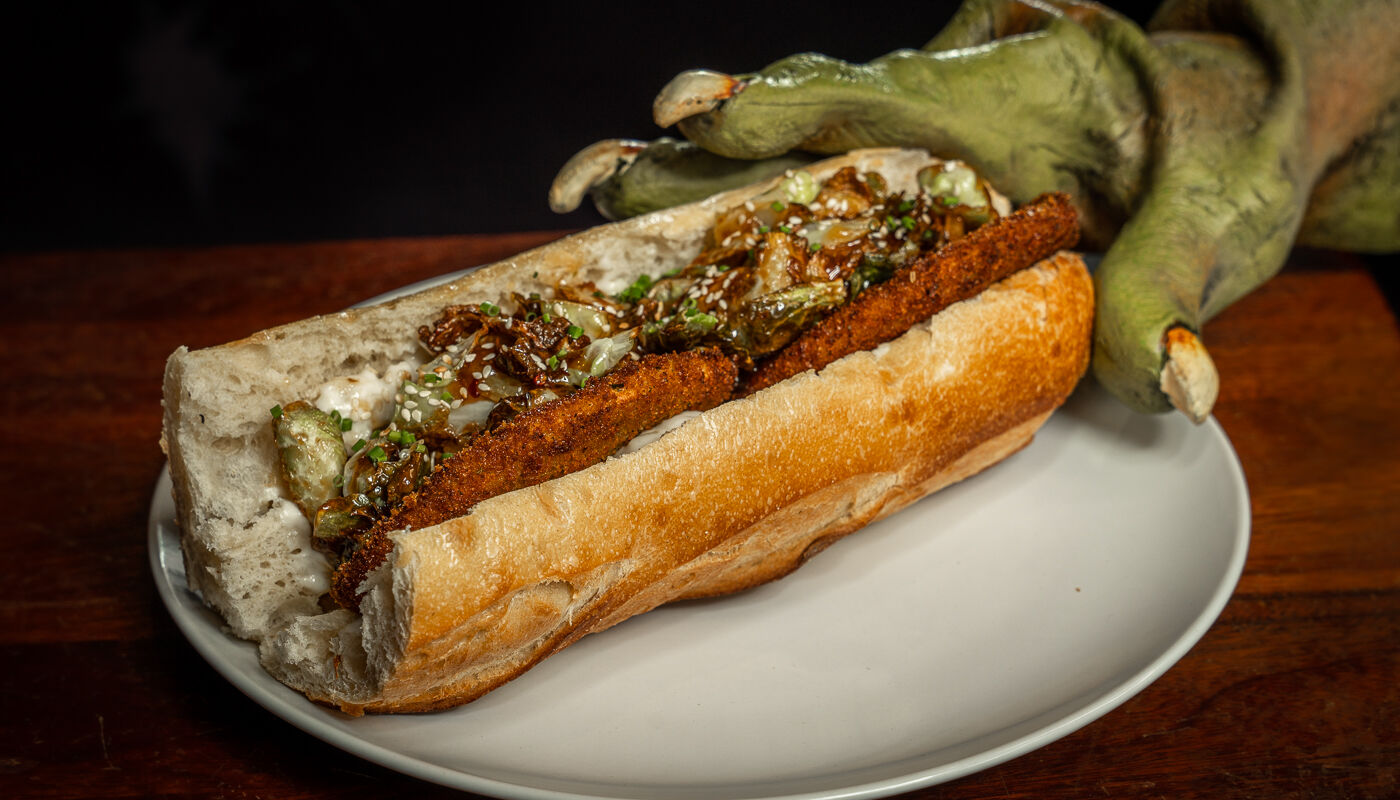 two soy fried chicken cutlets, french baguette, cilantro aioli, pickled carrots, daikon, & jalapeno, cucumbers, fresh cilantro
$14.00
14.00 USD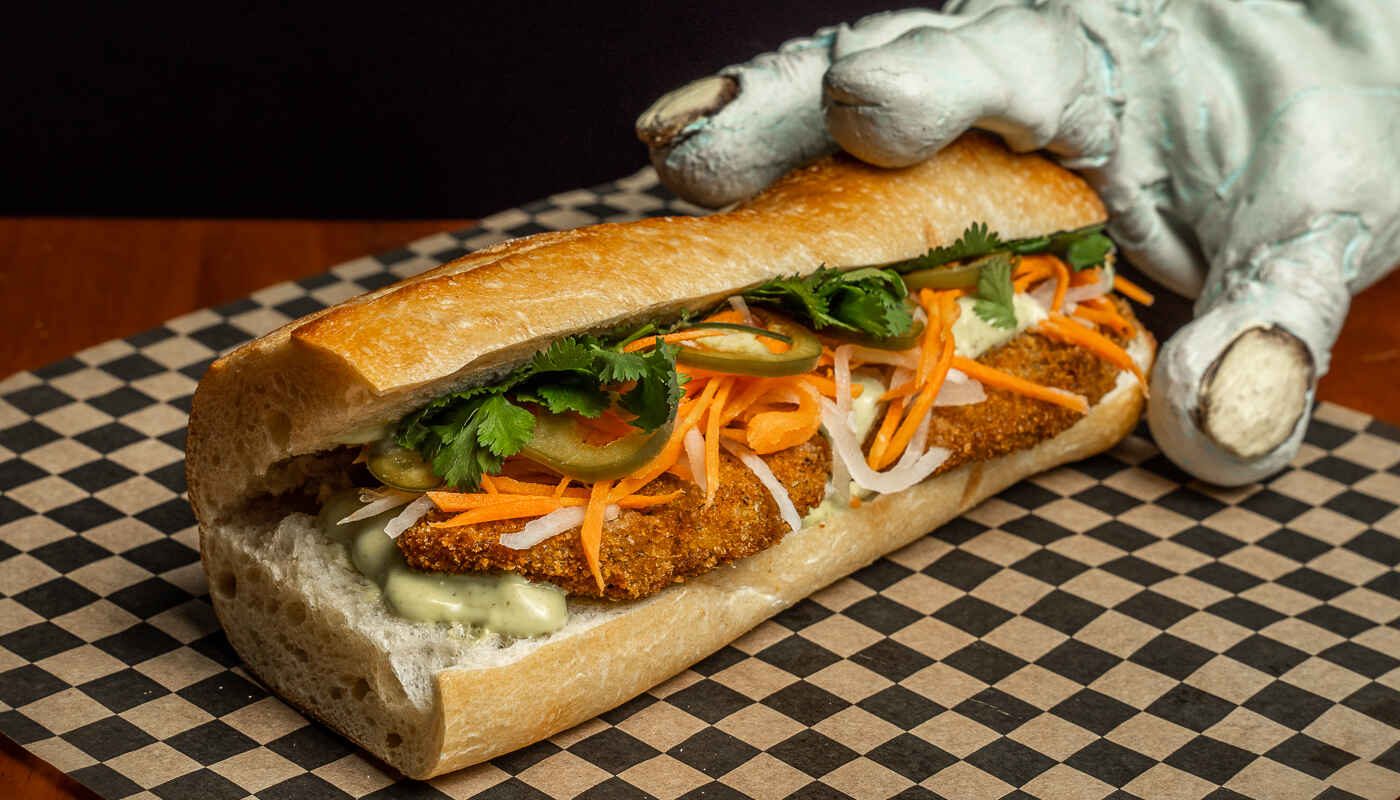 Monster Merch
Vegan Starters & Sides
Two per order, housemade cheddar cheese sauce, elbow macaroni, panko, san marzano gravy, parmesan.
$11.50
11.50 USD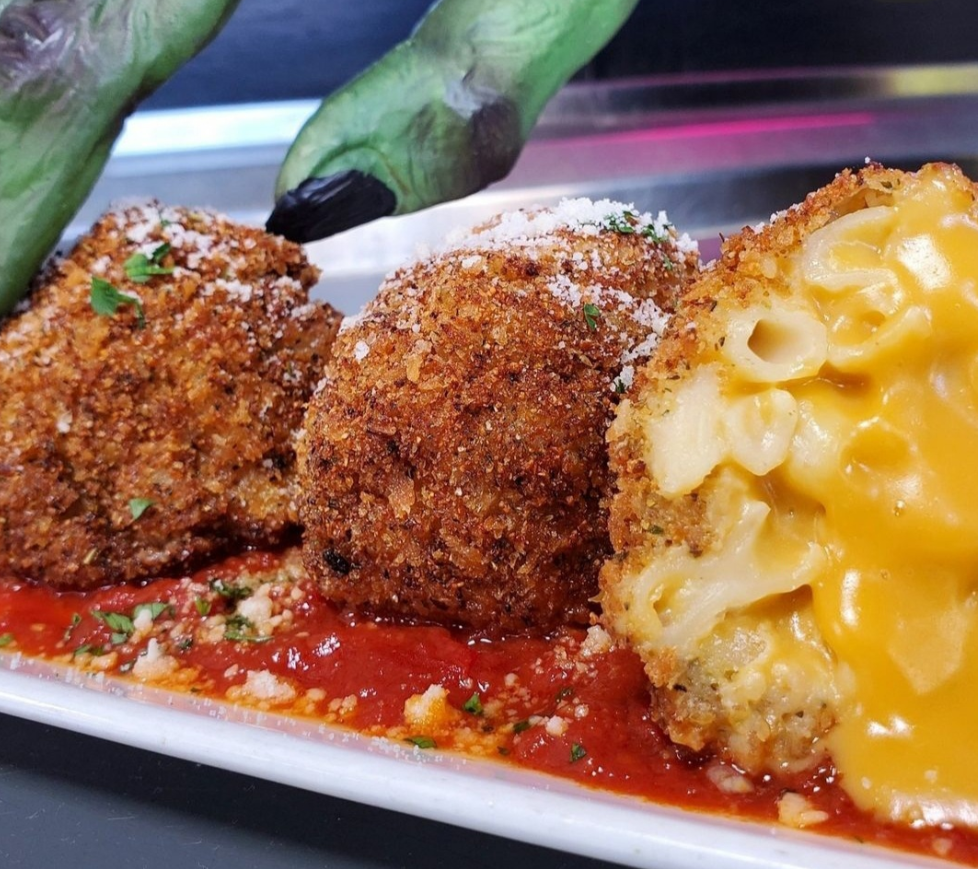 two housemade impossible meatballs, whipped ricotta one paired with san marzano gravy, garlic, broccoli rabe, grated parm one paired with almond basil pesto, caramelized onions, confit tomato.
$15.00
15.00 USD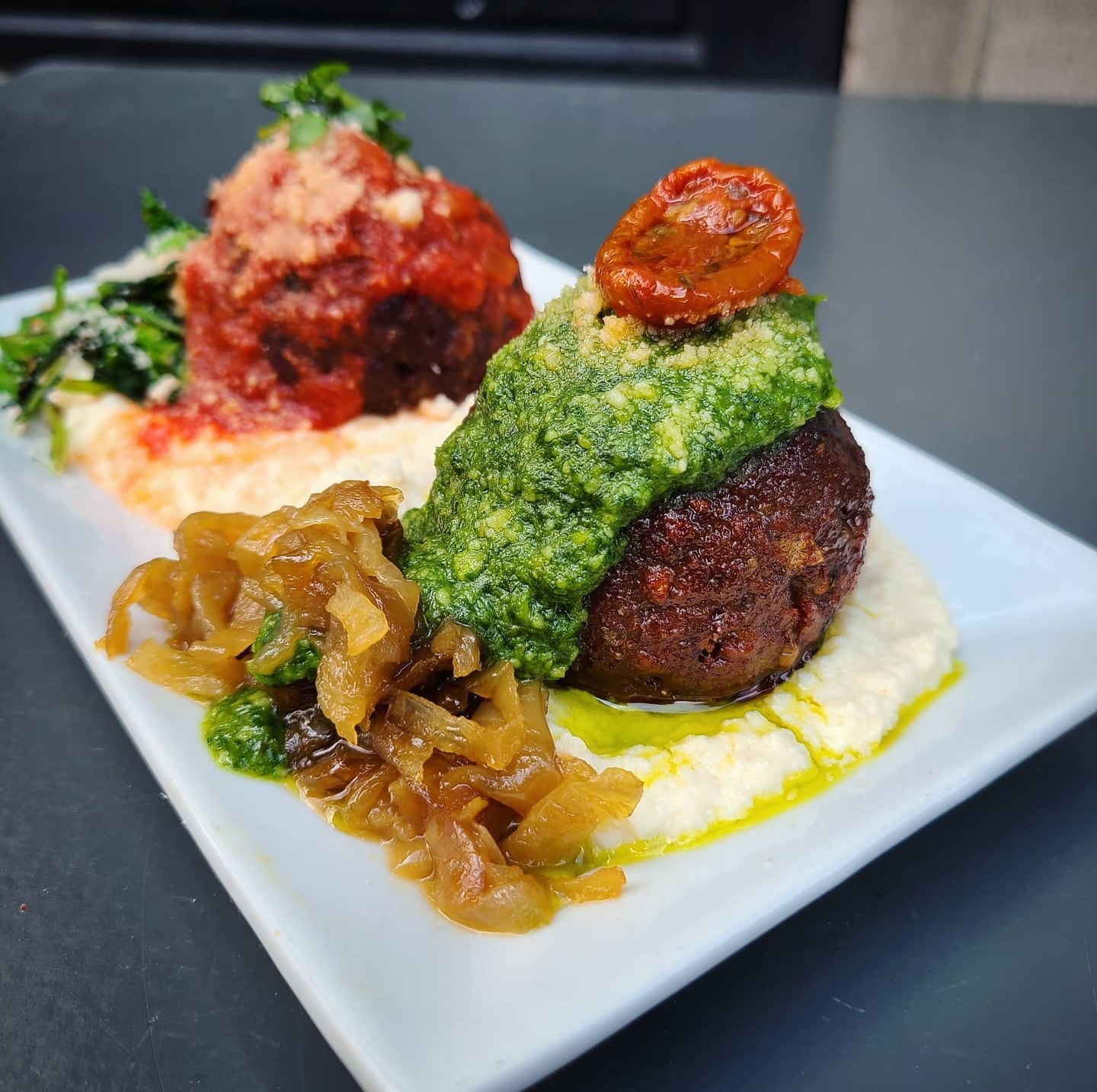 2 per order, pepperjack cheese sauce, pickled jalapenos
$10.00
10.00 USD
grilled baguette, truffle agave, candied pecan crumble
$10.00
10.00 USD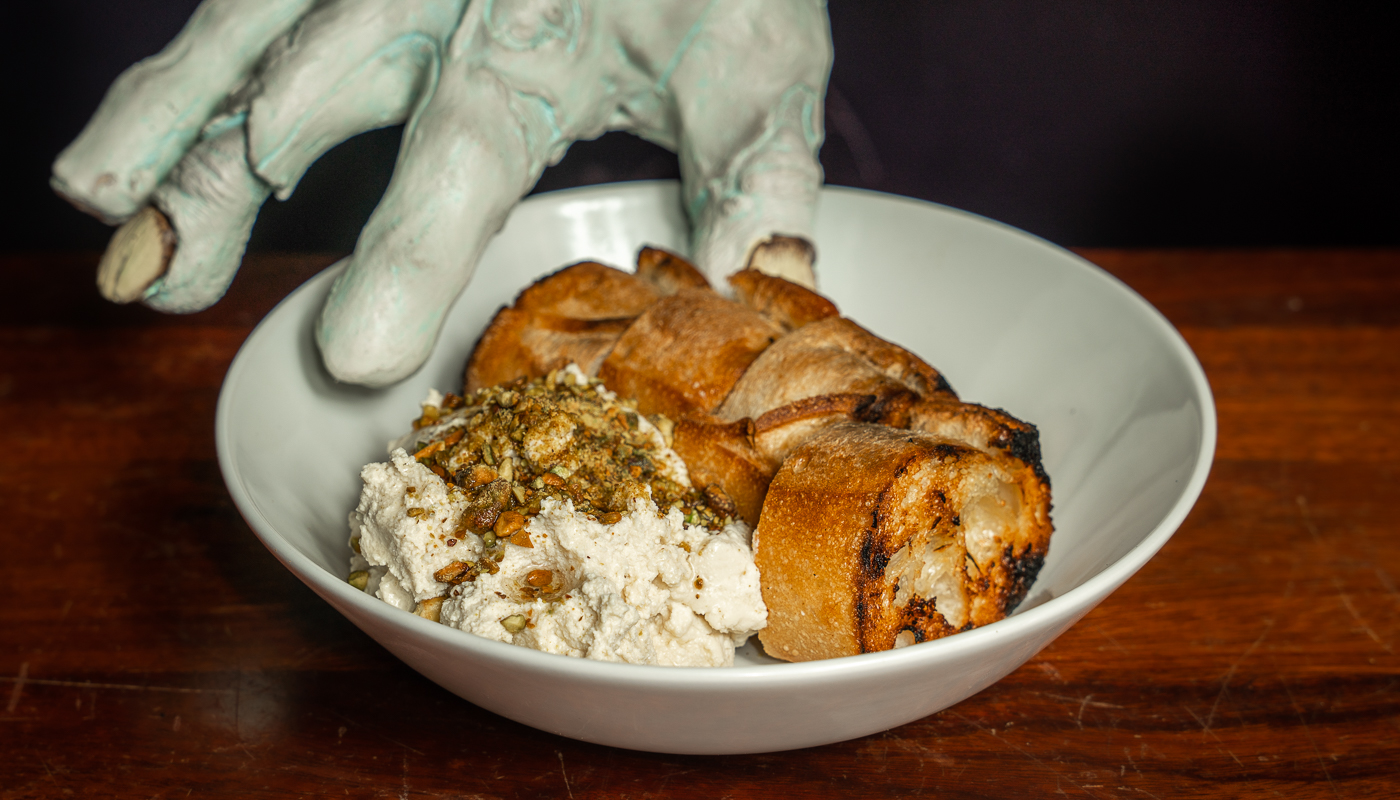 truffle, sharp parm, horseradish aioli
$10.00
10.00 USD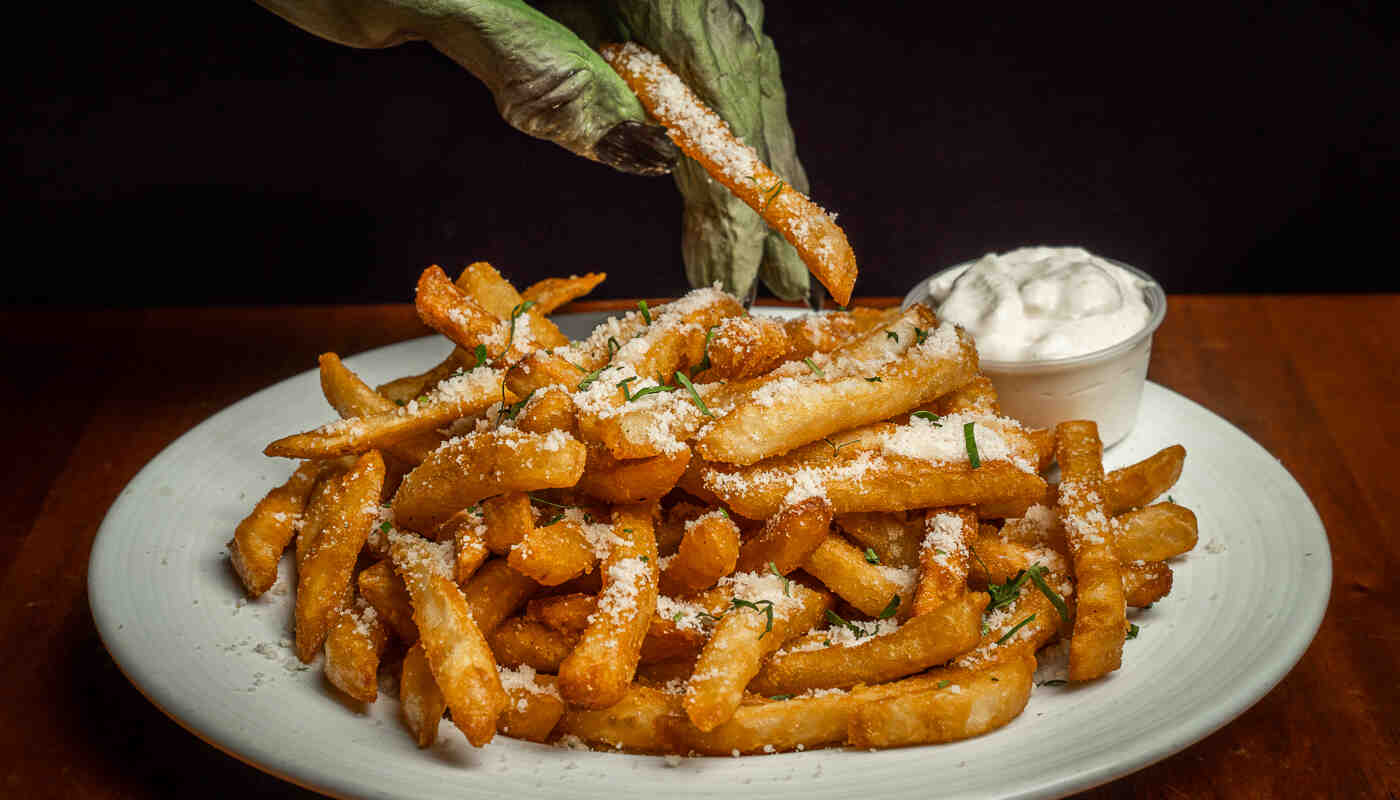 herb butter, roasted garlic
$5.00
5.00 USD
Buttermilk fried oyster mushroom, Almond pesto, Creamy Parmesan grits.
$14.00
14.00 USD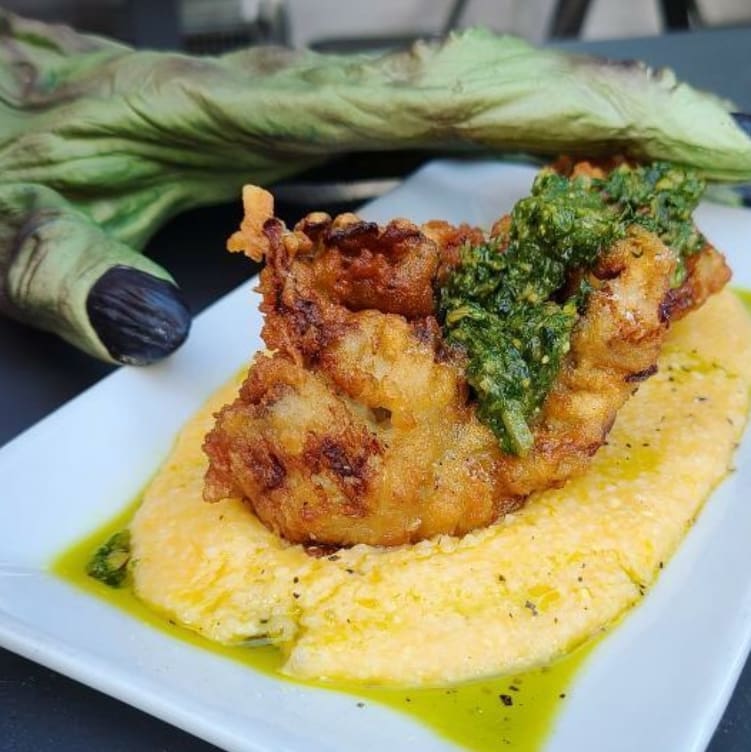 Vegan Pasta & Plates
Rigatoni, sausage, impossible beef, peas, grated parm, san marzano gravy, cream, chili flakes.
$22.00
22.00 USD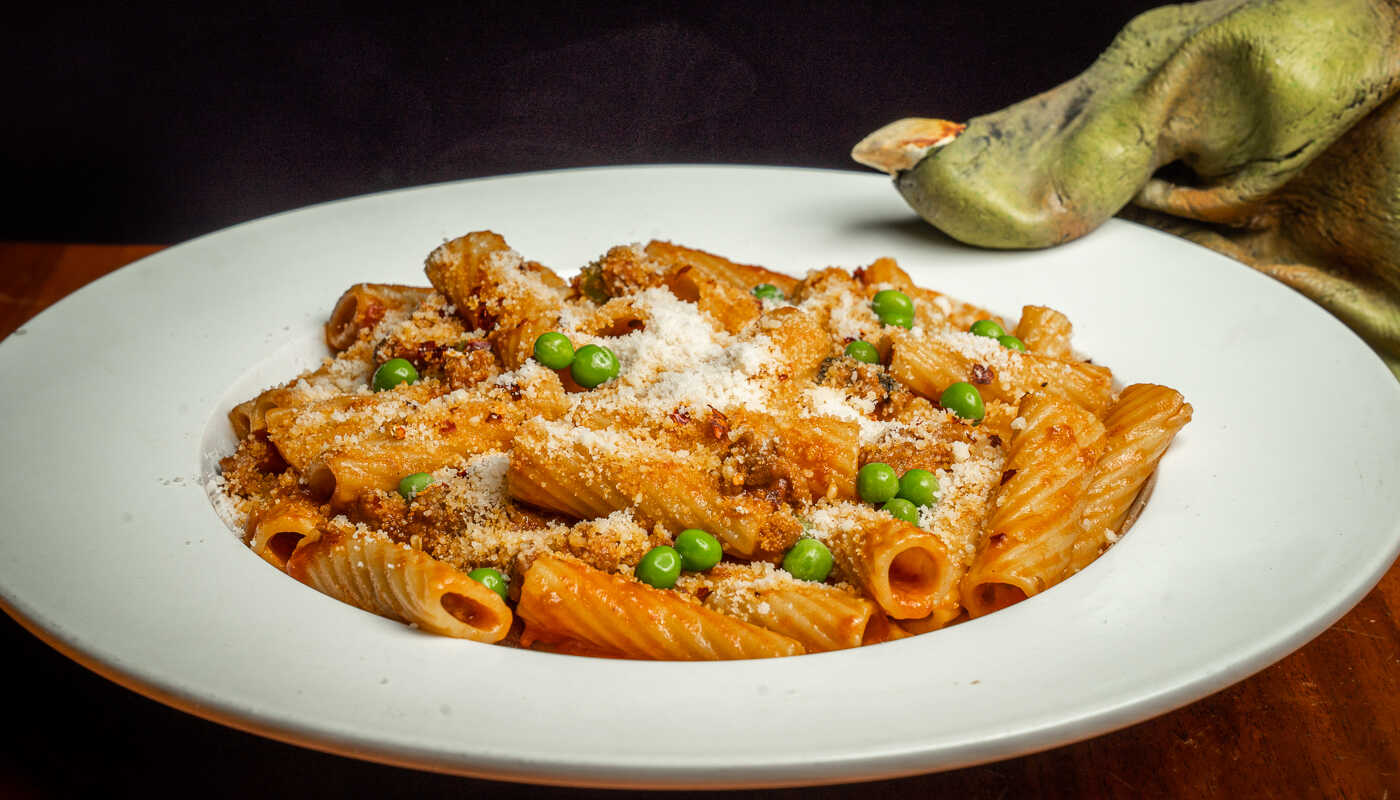 almond pesto, penne, grilled corn, shallots, cherry tomatoes, sharp parm, ricotta
$19.00
19.00 USD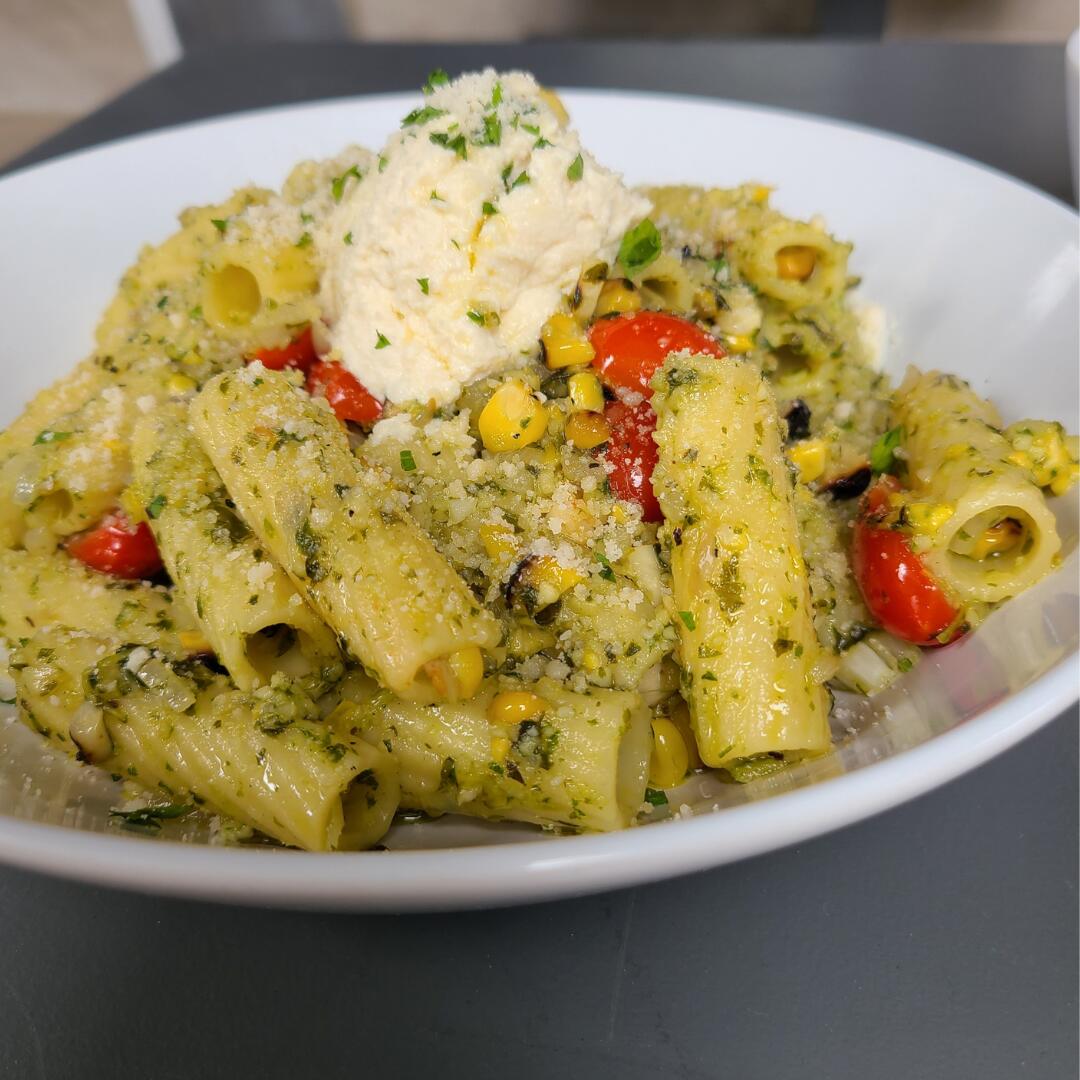 two housemade impossible meatballs, garlic, parmesan, slow cooked san marzano gravy
$22.00
22.00 USD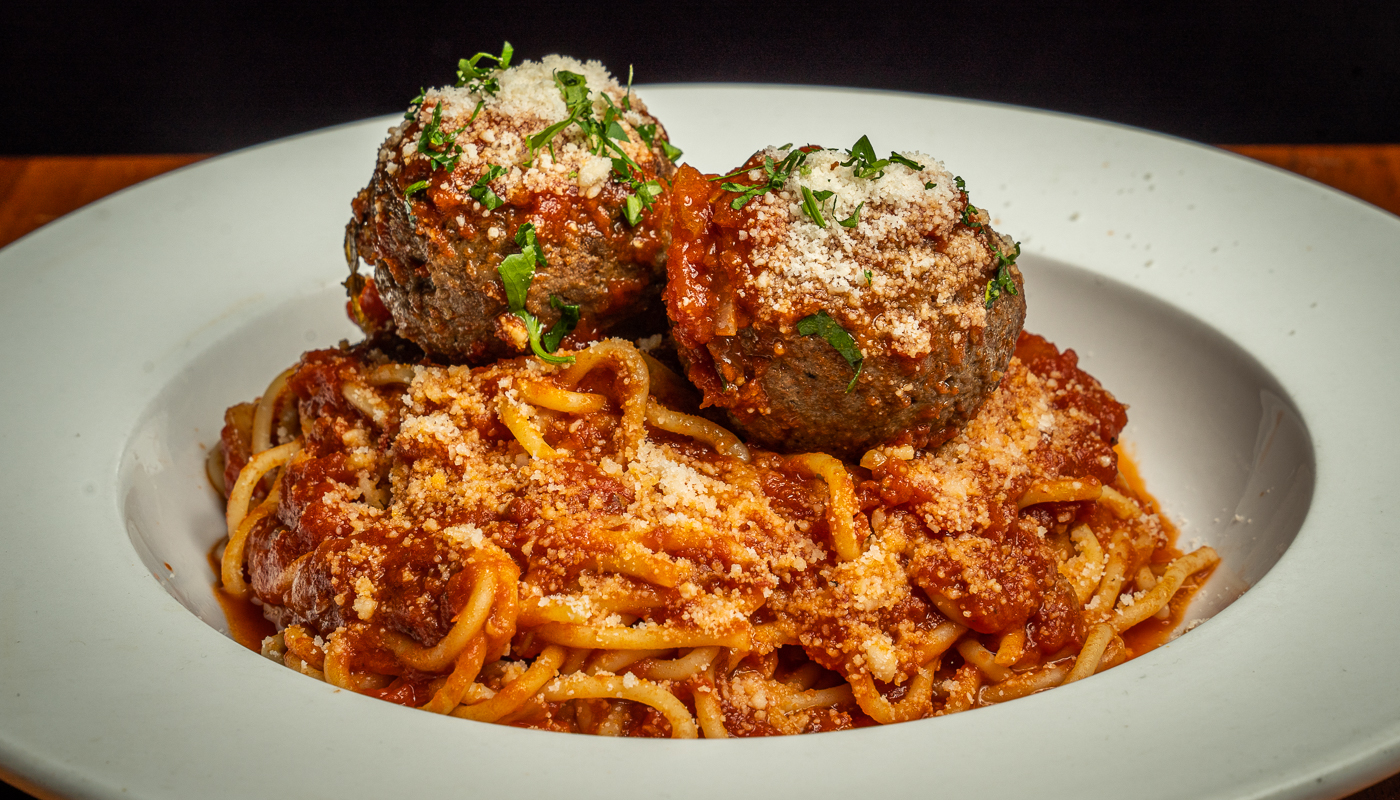 Marinated oyster mushrooms, parmesan, old bay toasted breadcrumbs, beurre blanc, parsley
$20.00
20.00 USD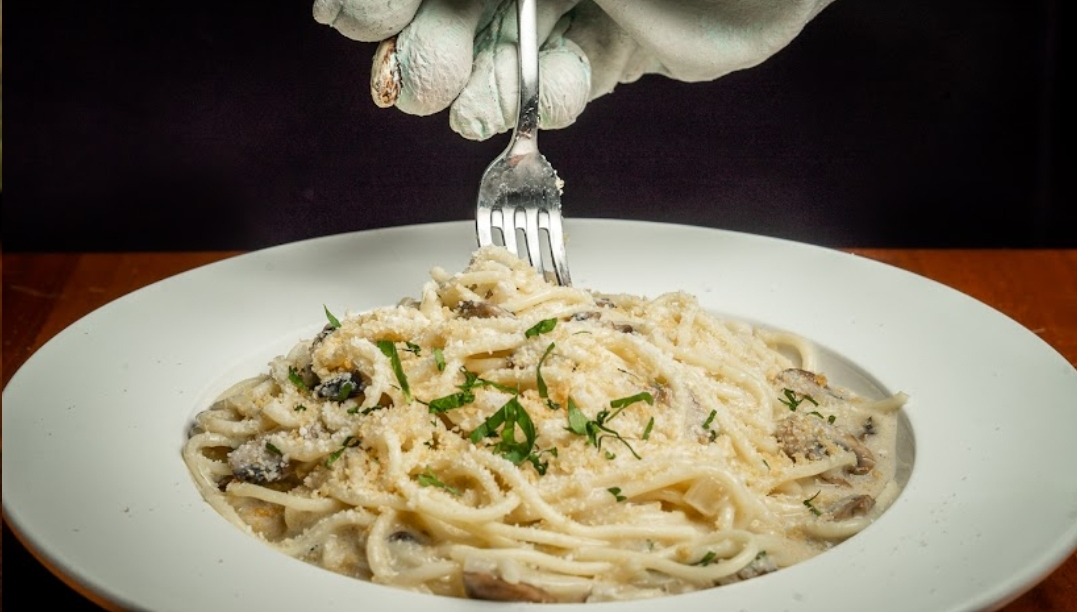 rich san marzano vodka sauce, cream, parmesan, fried basil
$20.00
20.00 USD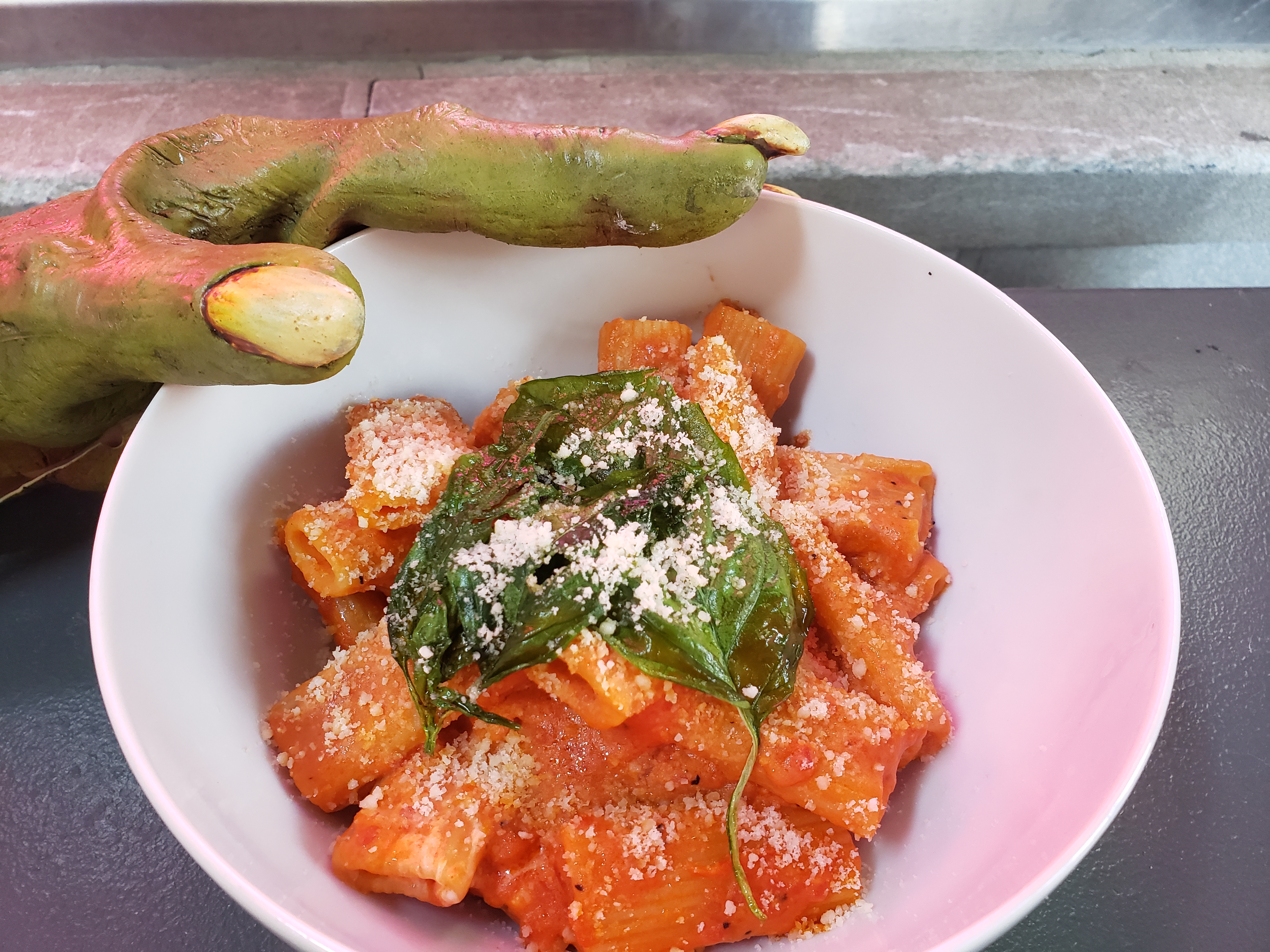 Spaghetti, garlic, parmesan, cream, toasted breadcrumbs, spinach
$20.00
20.00 USD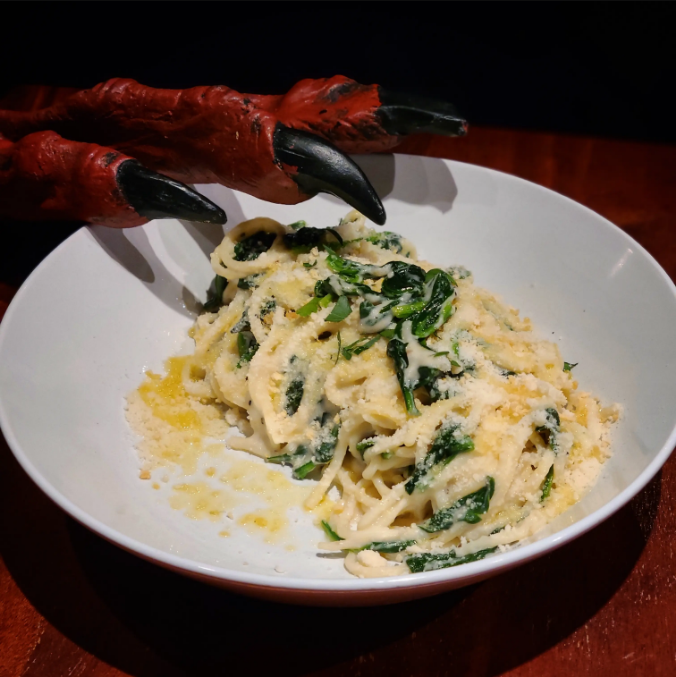 Vegan Sandwiches
Impossible beef, fried green tomato, housemade pimento cheese sauce, purple cabbage and onion slaw, toasted brioche bun, side of fries
$16.00
16.00 USD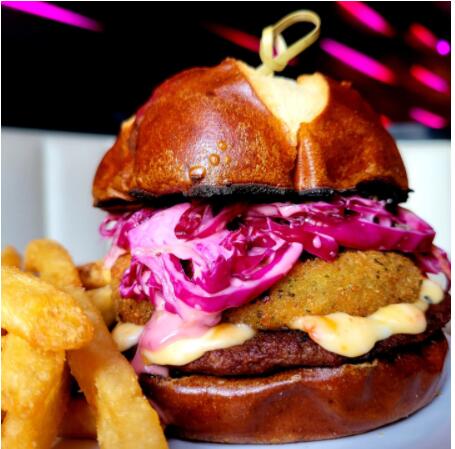 grilled meatballs, whipped ricotta, almond pesto, caramelized onions, toasted baguette
$16.00
16.00 USD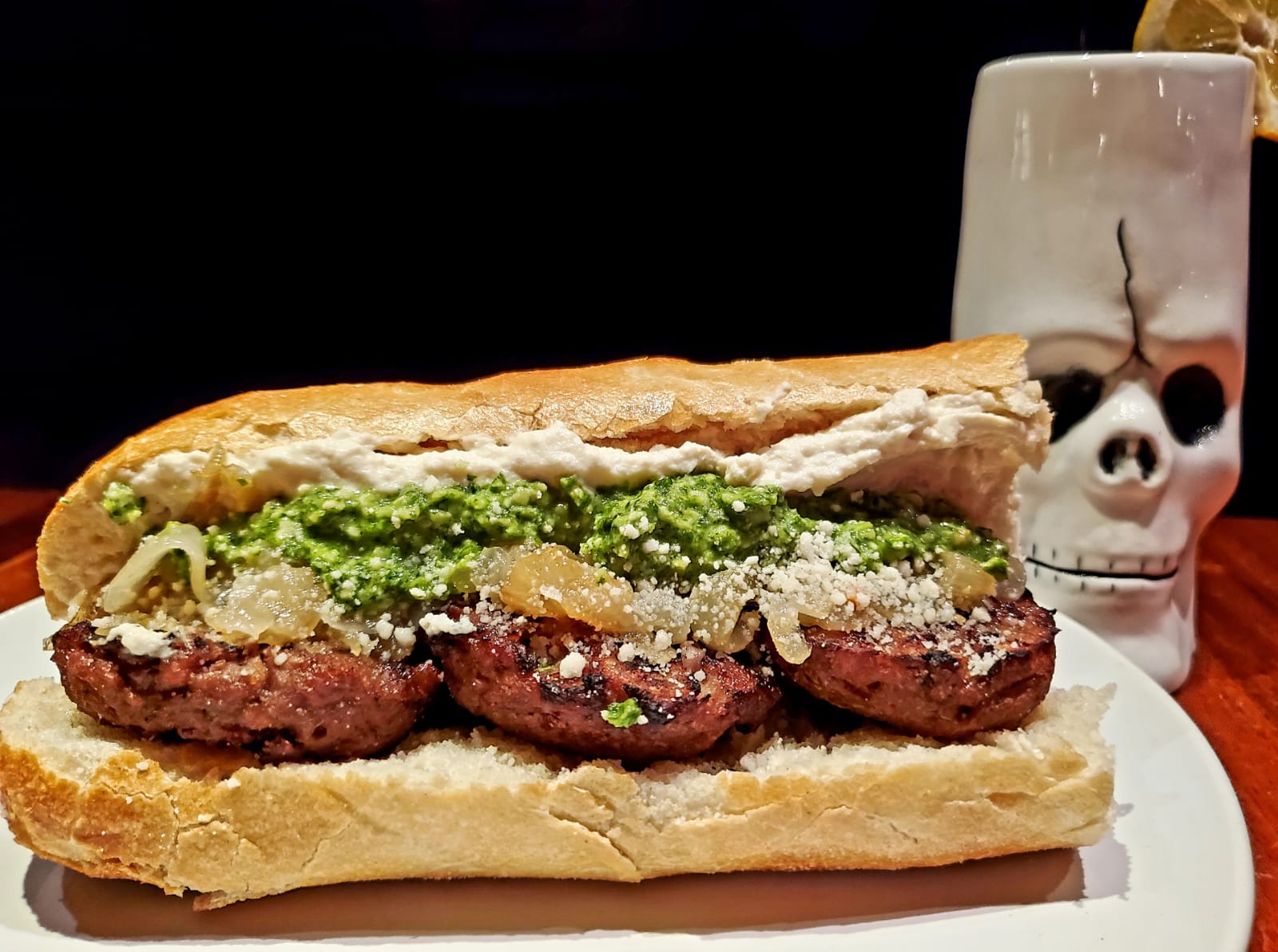 two soy fried chicken cutlets, french baguette, cilantro aioli, pickled carrots, daikon, & jalapeno, cucumbers, fresh cilantro
$14.00
14.00 USD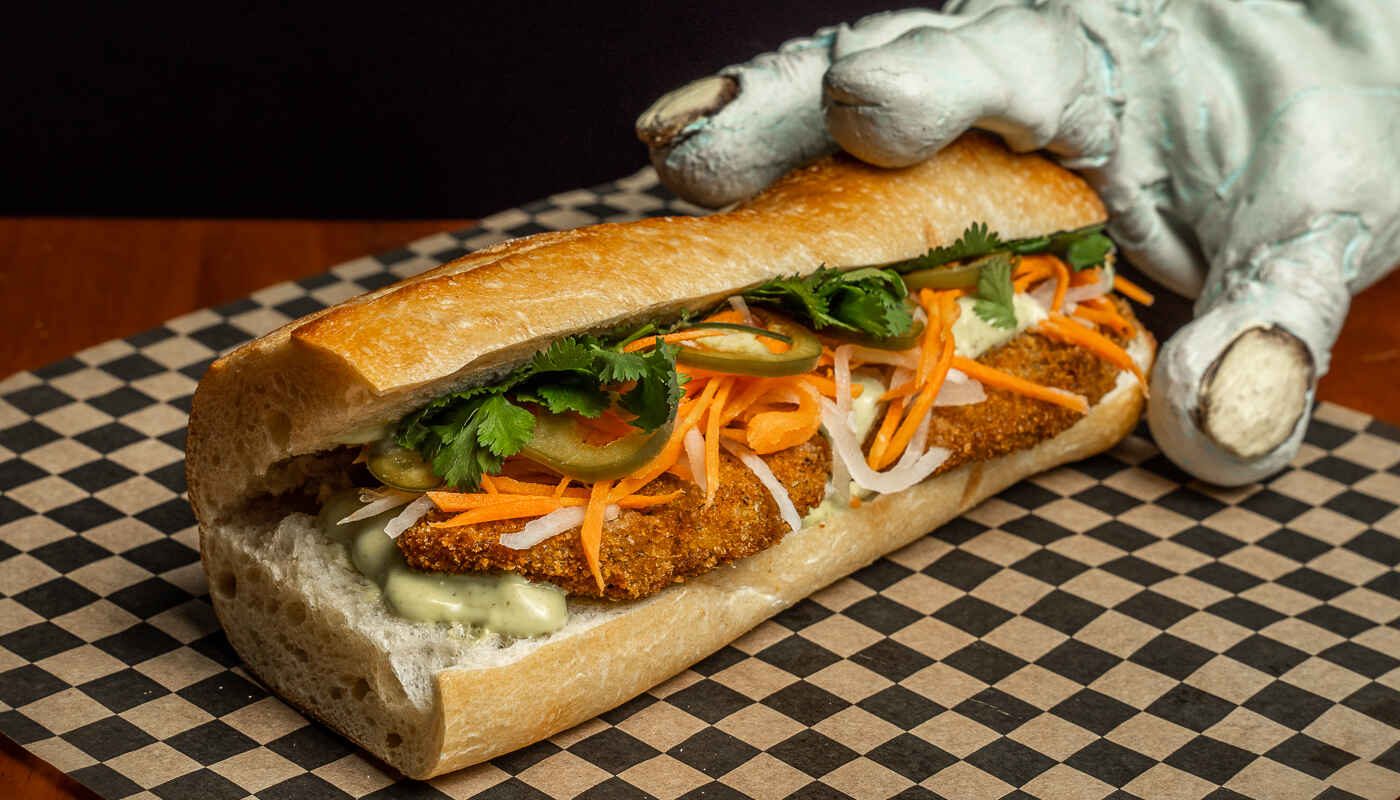 2 fried chicken cutlets, crispy brussel sprouts tossed in General's Tso's sauce, toasted seasame seeds, garlic aioli on a french baguette
$15.00
15.00 USD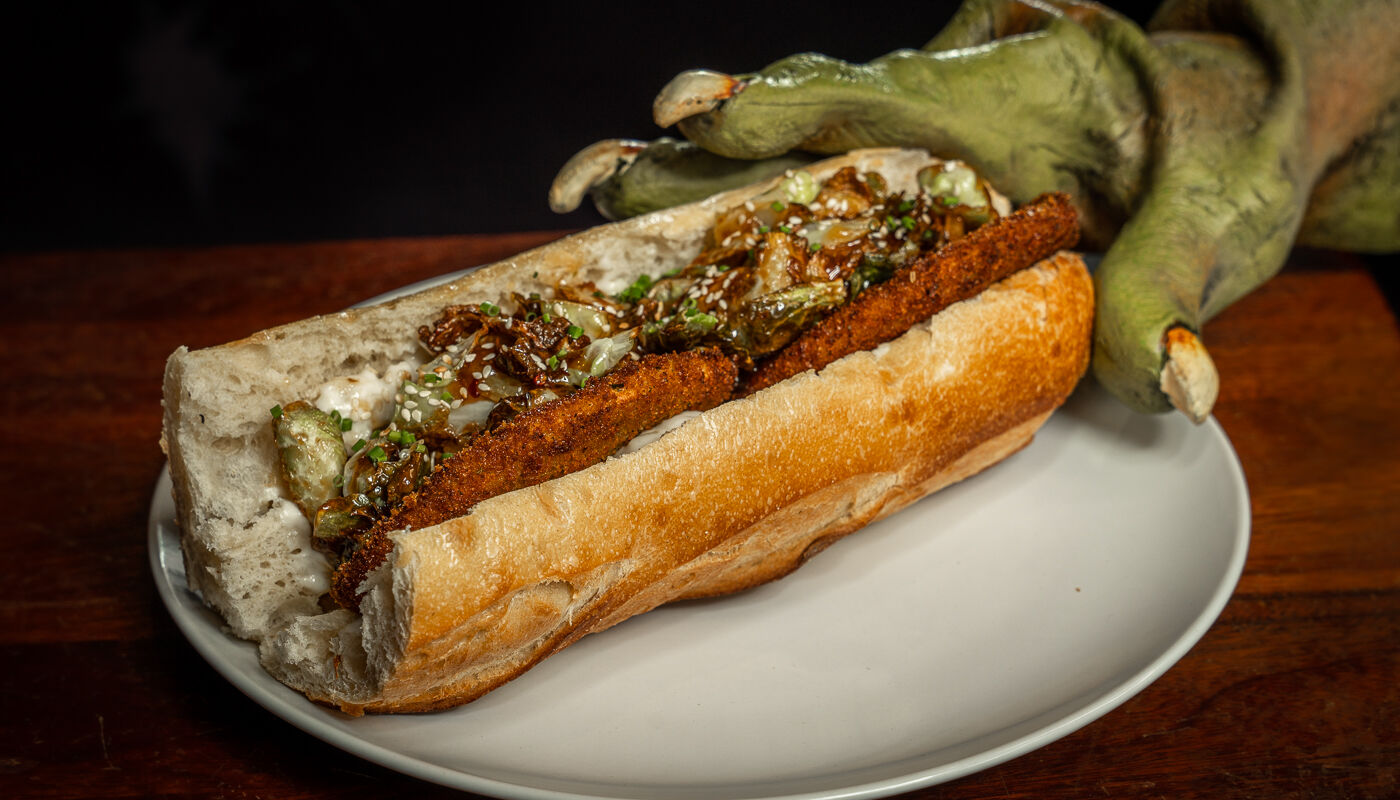 two soy fried chicken cutlets, french baguette, broccoli rabe, roasted red peppers, sharp parmesan, choose between horseradish aioli or garlic aioli
$15.00
15.00 USD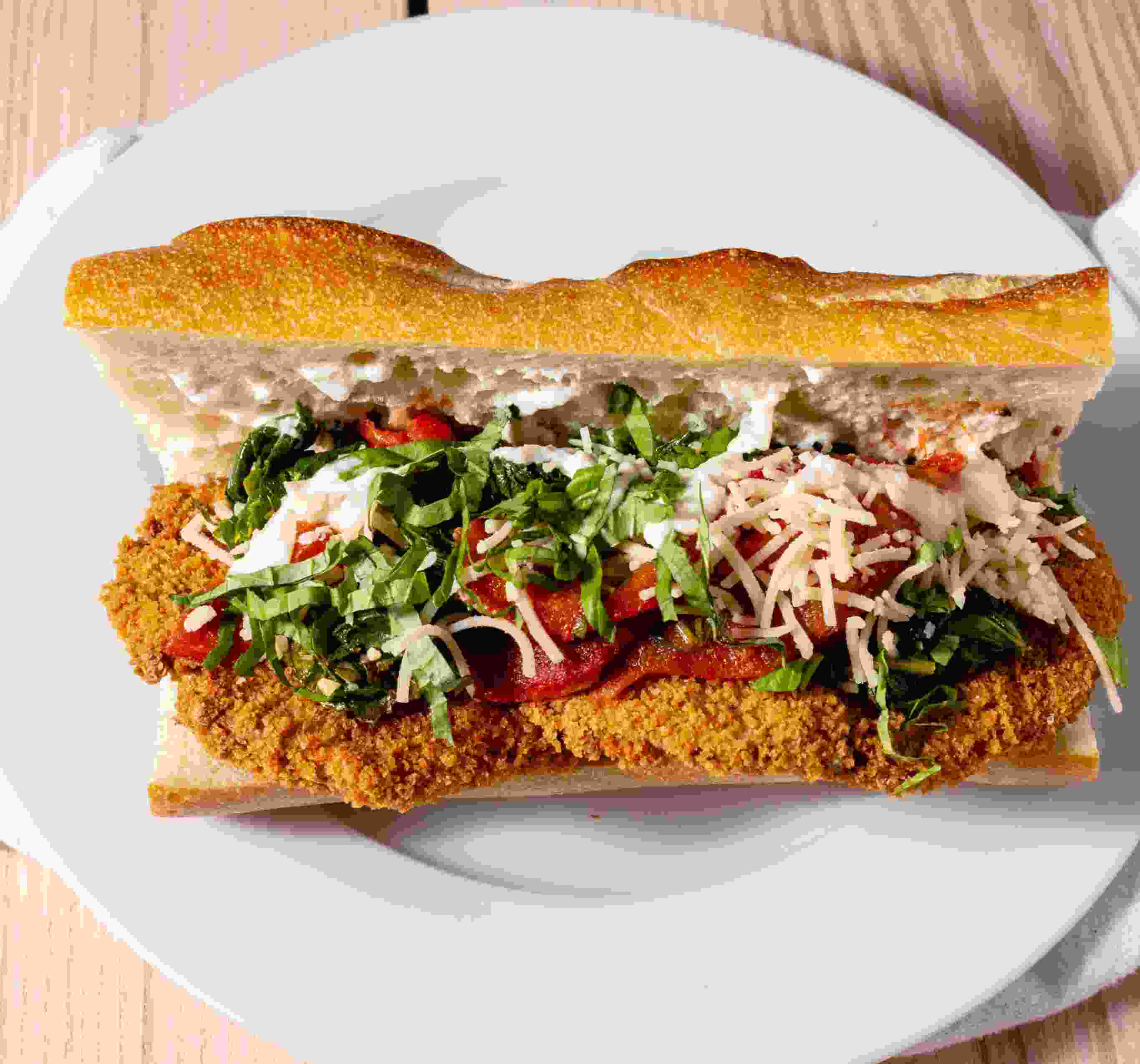 impossible beef, lettuce, toma